A Review of Range Rover Evoque Engine Line Up
Most successful Range Rover of all times, Evoque has earned a special spot between the Range Rover fanatics for being bold, practical and stylish baby Rangie. Smallest of all Range Rovers, Evoque is now in its second generation. Designers have adopted the safer approach which is if it ain't broke, don't fix it. You can not blame them as this is the most sold Range Rover ever.
There was no shortage of sceptics who argued that Range Rover is abandoning its rugged off-road roots and concentrating more on comfort but over the time, Range Rover Evoque has proved itself to be a worthy off roader as well.
Engines and Performance
Just to make our point clear, Range Rover Evoque was not created to provide the thrills of driving to its driver, Range Rover Sport was introduced to do this job with stellar, heavier and more powerful engines. This vehicle was introduced so the urban executive could swish around the city in the typical Range Rover elevated driving position, enjoying the poise and regal feeling that you get from driving a Range Rover without getting stuck in the traffic because of the enormous size.
According to Vogue technics, the Range Rover engine specialists in UK, Range Rover Evoque Was furnished with different diesel and petrol engines almost all of them concentrate more on a refined and economical driving experience rather than thrilling the driver.
Here are the choices you get with your Range Rover Evoque.
Entry Level D165 Diesel Engine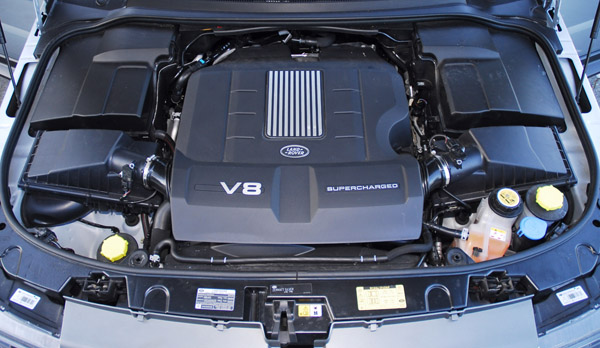 This is the entry level D165 diesel engine that takes 10.2 seconds to reach from 0-62mph and can achieve 121mph top speed. Curb weight of the engine is 4295 lbs and it has a turbocharged Inline 4-cylinder engine that produces a maximum power of 161 bhp at 3750 rpm and a maximum torque of 380 Nm at 1500 rpm. Power is transmitted to the road by all wheel drive with 9 speed automatic gearbox.
Unfortunately, the whole line up of engines used in Evoque are marred with engine problems that can be permanently associated with them.  With this particular engine problems show up in electrics, gearboxes and suspension issues automatic gearbox is the usual culprit in Evoque as well.
D200 Diesel Engine
D200 diesel engine was developed in 2020. It produces 201 bhp. Turbocharged 2 litre 16 v inline 4 diesel engine can do 0-62 mph in 8.5 seconds and can also achieve the maximum speed of 121 mph. power is transmitted to the road by all wheel drive with 9 speed automatic gearbox.
D 200 diesel engine is a lively and powerful engine but it does not come without its faults. Common problems include oxidized oil, problems related to engine electrics, gearbox and suspension issues.
Entry Level P200 Petrol Engine
Range Rover Evoque was given this base line petrol power unit that produces 200bhp that does 0-62mph in a mere 8.2 seconds and can accelerate up to 134 mph. This 4-cylinder inline twin turbo intercooler engine produce 340 Nm torque at 1250 rpm.
P200 is an efficient and lively engine and has been used in plenty of models but unfortunately its not without its potential faults and problems. Mainly it faces issues with injector circuit malfunctioning and engine electrics.
 P 250 Petrol Engine
P 250 is the petrol engine that adds a little more power and umph with 246 bhp and 365 Nm torque. This turbocharged 8 speed automatic can accelerate from 0-62 mph in 7.1 seconds and can do a top speed of 135 mph.
P 250 provide enough power to move the vehicle at speed but gradual faults are also a common occurrence. Keep your eye on check engine light that can glow up because of electronics, gearbox or suspension faults.
P300 E Plug in Hybrid
This is the best of the lot engine as it provides more than enough power with tremendous economy. With a combined BHP of 305 and 0-62mph in mere 6.4 seconds and a top speed of 135 mph, this engine holds all the trump cards. It gives you a mouth-watering fuel economy of 197.5 mpg.
As long as fuel economy, acceleration and top speed is concerned, this engine is as good as it gets. Surprisingly, even though it is a relatively new offering and one can expect niggles and faults from it, it performs very well and reliability wise quite sturdy. However, non-engine related faults rear their head with air conditioning, brakes or infotainment system.
Range Rover Evoque is best-selling Range Rover for a reason as it caters the most important requirements for comfortable urban driving experience. Engines that power this magnificent vehicle are perfect match for this non-performance related vehicle and provide a smooth and comfortable ride.
Exterior
When Range Rover Evoque was launched, it was a big leap of faith in terms of the exterior as for the first time Range Rover experimented with sleek and modern design instead of boxy tough look that most of its vehicles support to this day.
But it really flew off the shelfs due to this particular design approach. It has sleeker lines and squinty headlights and tail lights to attract the younger urban generation.
Interior
Many comparisons are made with E-Pace but we completely disagree as jaguar is miles behind when it comes to plush and comforting interior. With their main focus towards luxury, you not only get quality materials but you also get a choice of state-of-the-art gadgets as well. You get sat nav, infotainment systems, Apple CarPlay and Android Auto connectivity.
There is enough storage inside the cabin to put your belongings and huge space to keep your luggage in the boot. There is plenty of space for the front passengers but it's a little tight at the back though.
Evoque, Best Selling Range Rover of All Times
Towering sales figures of Range Rover Evoque were not a fluke. This vehicle established its top spot by proving its mettle. It started with a winning formula of taking a full-sized Range Rover. And turn it into a compact one for the ease of drive in mostly urban areas. It was given aero dynamic, sleek look from the outside. And plush interior with just enough power to cope with its shrunken size. Hard work that went into perfecting this whole new vehicle paid off. Let's have a look at the main features before we dive into engine performances.